Group Sales
You can save on tickets by purchasing as a group!
The Augusta Entertainment Complex is the premier entertainment destination in Augusta for your group outing. Whether you are entertaining family, employees, or clients, the Augusta Entertainment Complex is happy to put together a great group package for you and your guests, while saving you money. We provide group sales for the James Brown Arena and Bell Auditorium, so book early to get the best seats!
The process for ordering group tickets to an Augusta Entertainment Center event has never been simpler or more convenient. Below is a simple checklist on how to get started on organizing a group outing for an Augusta Entertainment Complex event.
What To Do:
Determine the size or number of your group
Fill out the Group Sales Interest Form HERE
Share information with your group! Here are some ways:

E-mail
Voicemail
Company Newsletter
Promotional Flyers and Posters
Departmental Meetings
Intranet
Events Offering Group Discounts: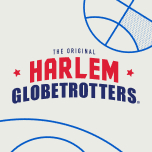 The Harlem Globetrotters
December 17, 2023 | 5:00pm | James Brown Arena
Groups of 10 or more can save up to 25% per ticket on select seats
Deadline to order: 12/12/2023 at 5 pm
Harlem Globetrotters Group ORDER FORM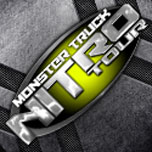 Monster Truck Nitro Tour
February 3, 2024 | 1:30pm & 7:30pm | James Brown Arena
Groups of 10 or more can save $3 per ticket on select seats
Deadline to order: 2/2/2024 at 5 pm
No tickets can be processed without payment in full. There will be no reserving of seats under any circumstance.
Did you know group rates are available online? Click here to book your group today! You can also contact our Group Sales Department with any questions or to reserve your seats at aecgroupsales@oakviewgroup.com.
---
What is the Corporate Employee Benefits Program?
We offer discounted tickets to your employees, with no cost to your company. Members of our Employee Benefits Program receive a unique code that can be used to purchase discounted tickets to select Augusta Entertainment Complex events. This allows you to share promotional ticket offers with your employees so they can receive group-priced tickets without having to organize a full group. Our Group Sales department can even create materials that you can distribute to your staff.
If you are interested in being a part of our Employee Benefits Program, fill out this form and you will be contacted by our Group Sales Department.
---
Fundraising Opportunities Available
Fundraising at Augusta Entertainment Complex is a fun and easy way to raise money for your cause or organization. 
Whether you are on a non-profit organization, committee, sports team or community group, fundraising initiatives use event tickets to help raise money and awareness for your group. Tickets are purchased using the Group Sales department's discounted rates and then sold as a fundraiser at face value. Your organization keeps the difference. 
Fundraising with the help of Augusta Entertainment Complex is an easy, step by step process that provides quick results! 
Contact the

AEC

Groups Sales department regarding upcoming events featuring discounted ticket offers at aecgroupsales@oakviewgroup.com

Consult with groups sales on pricing, policies & procedures

 

Set timeline for fundraising campaign, including establishing a deadline

 

Arrange for ticket pick-up

 

Start fundraising

 

Conclude fundraising campaign

 
For more information please contact groups sales at aecgroupsales@oakviewgroup.com
---
Policies and Procedures:
Please review the following policies and procedures when ordering through Group Sales to ensure a fast and hassle-free way to buy tickets.
Orders are processed on a first come, first serve basis. Payment on all group orders must be made at least two weeks prior to the event. Group reservations may be canceled if payment is not received by specified date.
A group generally consists of 10 or more tickets per event
Group orders must be placed through the Group Sales Department by:

Completing the above form.

Our Group Sales Department will contact you to reserve your seats

Mail: 601 7th Street Augusta, GA 30901
E-mail: aecgroupsales@oakviewgroup.com
In person by appointment.

When ordering tickets, please provide us with the following information:

Event, date, time, number of tickets, ticket price selected, group leader, group name, address, e-mail and telephone (day and evening)

Once payment is received, additional seats may be purchased should the need arise, and subject to availability. However, orders received after published deadline are subject to full price. Requests for additional tickets must be received at least three days prior to the event. Additionally purchased seats will be as close to the initial seat location as possible, based upon availability.
All sales are final once payment has been received. There are no EXCHANGES or REFUNDS
Once payment has been received, tickets can be emailed or mailed to the purchaser, or left at Will Call at the SRP Box Office.

All major credit cards are accepted. Checks and money orders are made payable to Augusta Entertainment Complex. Any cash or in-person payments must be scheduled in advance.
A fee of $5.00 will be added to each order requesting ticket delivery
Tickets purchased less than two weeks prior to the show will not be mailed unless requested.
Tickets can also be picked up in person at the Augusta Entertainment Complex Group Sales Office if preferred. Arrangements for pick-up can be made at least 24 hours prior with a Group Sales Representative.
Should someone other than the Group Leader pick-up tickets, please be sure to notify the Group Sales Department. Tickets are not released to a second party without proper authorization from the Group Leader.
For most shows, children age 2 and older must have a ticket to be admitted.
Wheelchair and special needs seating is available. Please let us know in advance if members in your group require special seating.